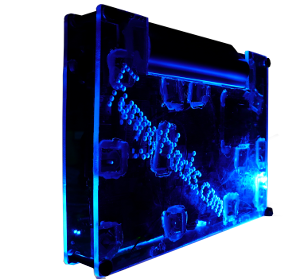 Converting and RC helicopter to a plane
Released on: 2008-12-19
Introduction
Radio Controlled models are a ton of fun, but sooner or later they end up auditioning for the trash can. This hack comes to the rescue to salvage all those great parts that are still good to convert an RC helicopter into an RC plane.
Risks
http://www.youtube.com/results?search_query=lipo+explosion&search_type=&aq=f(Lithium Polymer explosions) (Youtube)
http://www.leptron.com/safety.do(Lithium Polymer precautions)
Wings
Most model shops stock pre-made wings. However if you are like me and would like to make your own, you may want to read a little more about how a wing works.
http://en.wikipedia.org/wiki/Wing(Common theory)
http://jef.raskincenter.org/published/coanda_effect.html(Alternative theory)
Propella
http://en.wikipedia.org/wiki/Propeller(Propeller)
http://www.scribd.com/doc/89878/Propeller-Design-Calculation(Design calculation) (I have not read this)"
This post is referenced by
Woah! You've found a really old link! Here are some things that are probably what you're looking for: ...
...
Posts using the same tags