Biscuit returns!
Released on: 2013-09-05
The next time I did it, it went a little like this:

For the last couple of weeks, my world has been like\nhttp://www.youtube.com/watch?v=n7CNR2bAh3Y&feature=youtu.be&t=12s. \nHense no biscuits... But now.... The epic journey continues, with a few \nmore to make up for it.\n\nHelp yourselves in the upstairs kitchen.\n\nPS One of the biscuits in this lot is having a serious argument with me \nas to whether or not it is the one..... And there's me without a ring!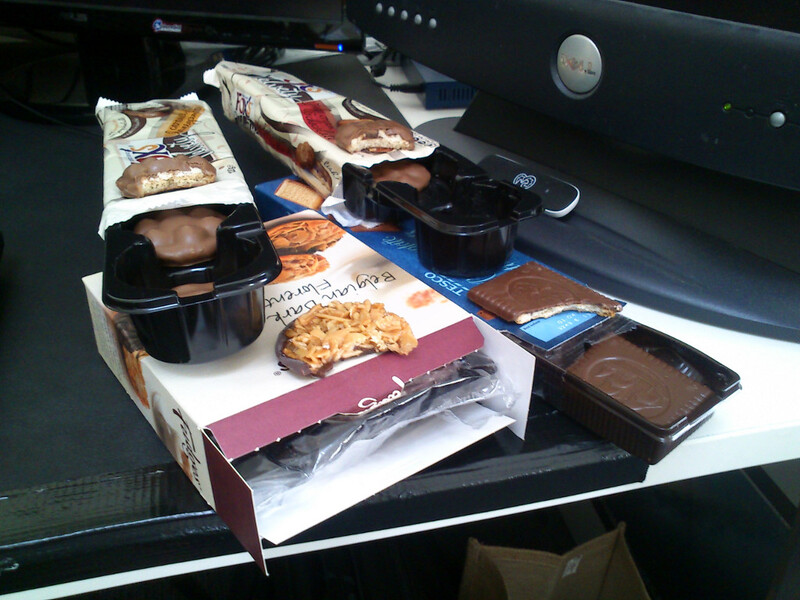 Above: Imported image from the old system